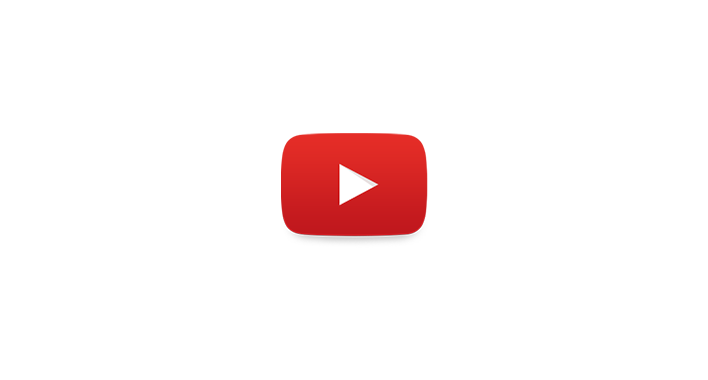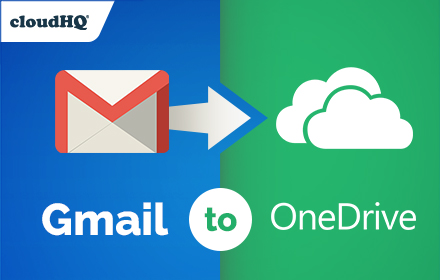 Save any Gmail™ email to OneDrive with one click
Reduce inbox clutter
Keep better records
Save space on your hard drive
Saves you time one-click functionality
No need to run the OneDrive™ client
on your PC or Mac
No complicated setup; works right
from your Gmail inbox

Integrated into Gmail No extra software!

Integrated into gmail-Reliable cloud technology-Great ratings and reviews
Fully Integrated with Gmail!
Save Emails to OneDrive is fully integrated with your Gmail email. A single click directly from your Gmail inbox saves emails straight to your OneDrive folder. You never have to download anything to your hard drive, and can enjoy the ease of a full Gmail-OneDrive integration.
Installs in Seconds
Click here, which will take you the Google Chrome Webstore. Just click on the "Add to Chrome" button on the top right, then on the "Add extension" button, and you're ready to go.
Save Emails With One Click!
Whether you want to free up space in your inbox, or just increase security by having a backup, saving your emails to OneDrive is easy! Just click on the "Save To" button when you're reading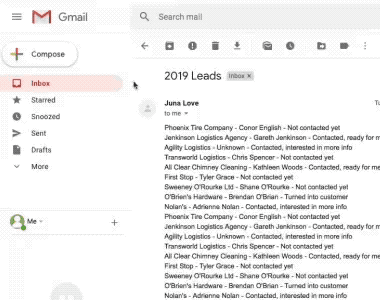 Save Emails to OneDrive has almost universal 5-Star ratings from users who've downloaded it in Chrome.
Near Universal 5-Star Ratings
---
How Are People Using Save Emails to OneDrive?
Save Important Conversations
If you have important conversations with a client, lawyer, or a boss, you can save that directly to your OneDrive folder in order to document it. If you ever need to bring it up, it's helpful to have a folder with all the pertinent conversations in it.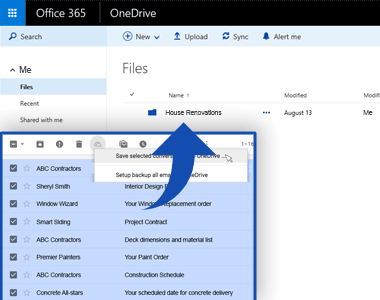 Project Organization
You can also organize your emails that pertain to a project instead of a person, like "house renovations", and save that to your OneDrive folder. It'll help you document everything you need in one easy-to-access place.
Save Receipts for Your Accountant
Often, we get digital receipts- why not organize them into your OneDrive folder to share with your accountant? It'll be a time-saver for him/her, and they'll charge you less when they bill you by the hour.
Teachers
Teachers who like to organize their class lessons.
Consultants
Consultants who need to project manage multiple team members.


Photographers
Photographers who want all their photos organized in one shareable folder.
Lawyers
Lawyers who need to organize emails by client.

Realtors
Realtors who need to organize emails by property.
Journalists
Journalists who need to organize their emails by story.


Anyone
Anyone who wants to be hyper organized so that they can save time from searching through emails later.